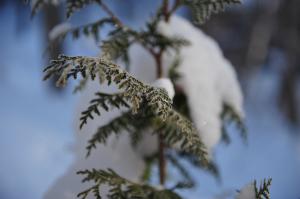 Iím sure most of you have experienced it. You sit and stare at the screen, but nothing happens. Your fingers are not moving, and neither is your mind. It feels empty.

Writerís block, or creatorís block as I would like to call it, happens to every creative person. But what is actually happening? Are you really out of ideas or is it something else?

When it comes to my photography, I never run out of ideas. There are too many things to shoot and too many great artists to get inspiration from. I also have a notebook where I write down ideas as they occur in my head. What I sometimes lack is motivation and guts to get started on a new project.

So how do you cope? In my mind there are only two options: Do something totally different for a while or start working on the project!

When you leave your project alone for a moment at least you get something else done. Having other chores on your mind might even be the reason for your block! Do some exercise or housework or take a walk, get out of the house or wash the car! Staring at the screen wonít get you anywhere, and is a total waste of time! Youíll just end up surfing the Internet, checking your friendsí Facebook status and waste even more time.

If you choose to work on your project donít worry too much about the result. Just scribble down words, paint circles or whatever your mind leads you to. This will keep your energy and creativity flowing. Also give yourself some credit for trying! The final result may not be what you planned and expected, but it is totally yours! It reflects YOU, and your efforts may have lead you to do something much better.

Cheers to creativity!